Coming soon!
Analyze your Windows event logs with LogBrowser
The LogBrowser will help Windows administrators and consultants searching Windows event logs and IIS W3C logs.
The tool will be based on a search engine allowing to easily filter on any value independently of the concerned fields.
Hereafter is an example of a search for all error and warning events. You see all sources with error and warnings in the tree on the left, below you see field statistics and on the right you see the events matching the filter.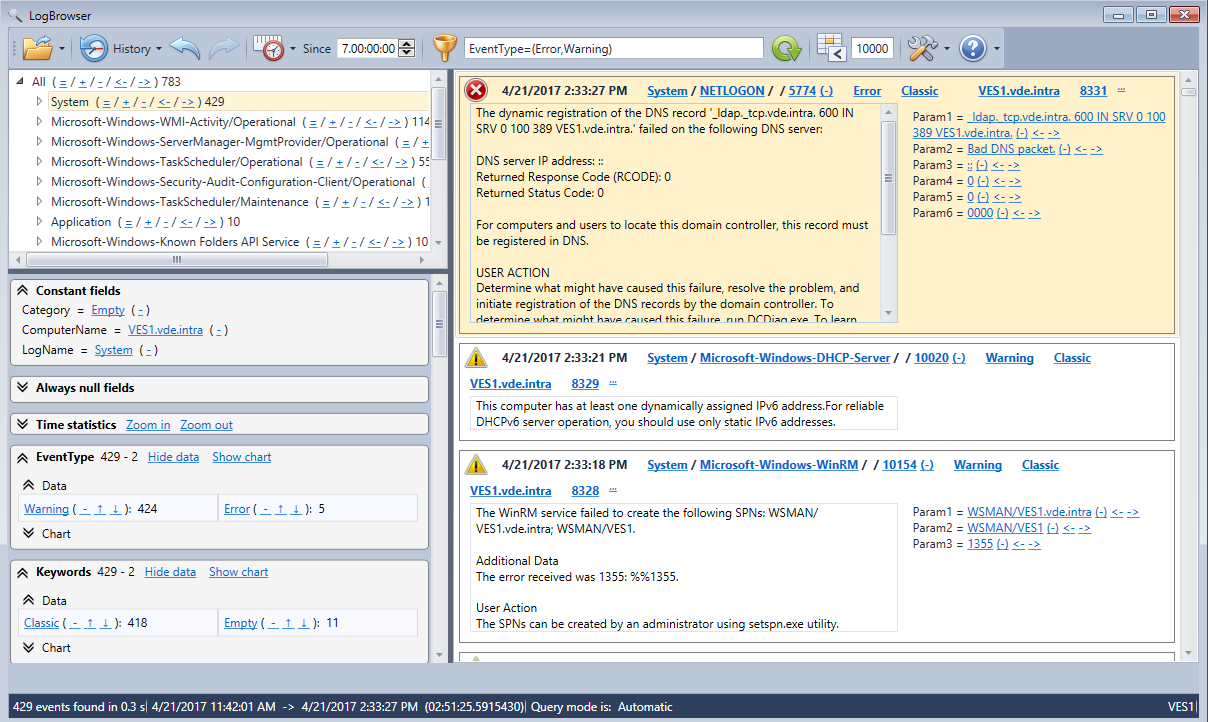 Hereafter is an example of a search for all events with the bob string in any of their fields. This allows to easily return all events concerning the user bob.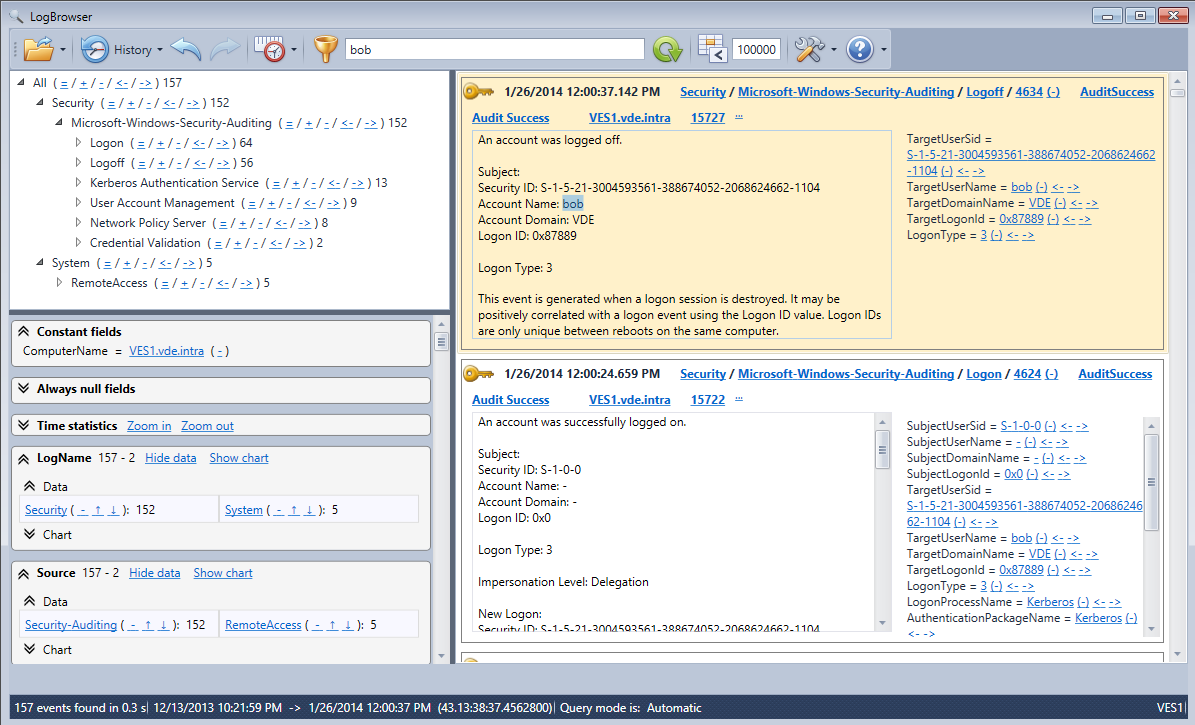 These screenshots are from an early alpha version. Expect changes until a version is published. When a first release will become available it will be announced on the FinalAnalytics blog.