HttpLogBrowser 4.6 is available!
A new version of the HttpLogBrowser is available and the professional edition gets new features.
You can find hereafter the new features.
Professional edition
Root log folder mode
In previous versions there already was the multiple log folder mode to analyze several websites simultaneously but the goal was rather to analyze simultaneously several instances off a load balanced web site. It was not easy to analyze all web sites of a single server if you had many web sites.
Now with the root folder mode you can select the parent log folder (e.g. C:\inetpub\logs\LogFiles) to analyze all web sites of a server simultaneously.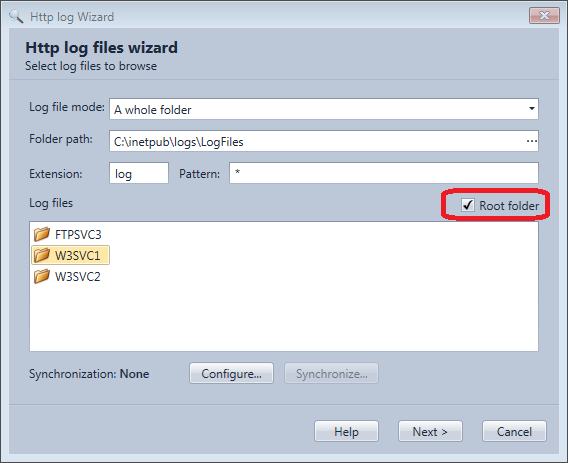 And if the application is running on the IIS server you just need to select All sites in Local IIS sites to do the same.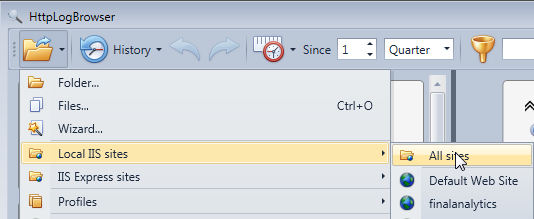 With this mode several fields are added:
The LogName field with the name of the log folder in the root folder (e.g. W3SVC1)

The SiteName field with the name of the web site retrieved from the IIS metabase (With the All Sites mode only).

The new LogicalPath field that is the concatenation of one of the previous field with the UrlPath field.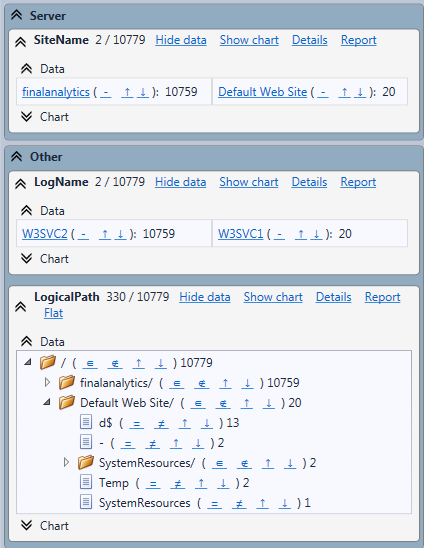 Export Tree statistics
In previous versions when you enabled the Tree mode for the UrlPath field it was not possible to export the tree statistics in a MS Excel or CSV file from the detailed statistics. This is now fixed. By default only one level below a collapsed node is exported. So, if you want to export the whole tree. You need to right click on the root node and click on Expand All before launching the export.
You can see hereafter an example of export.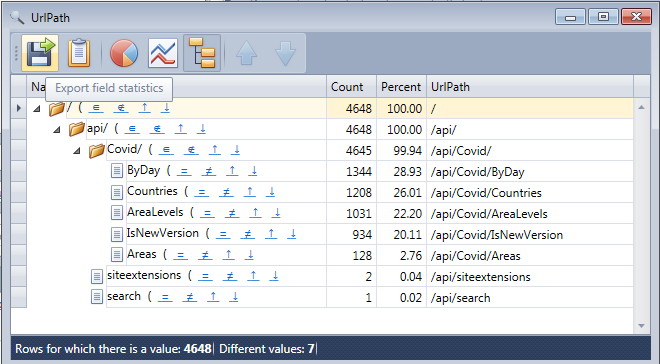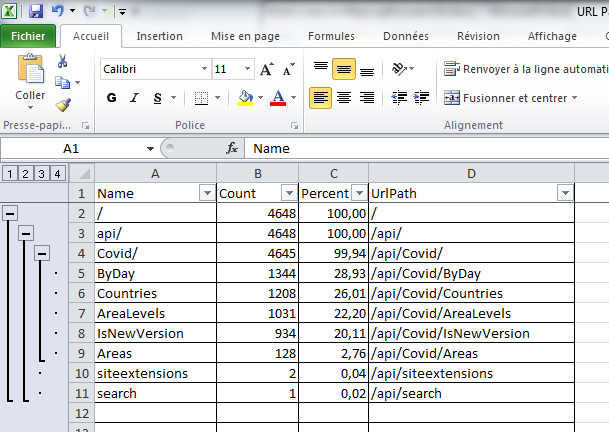 Bug fixes in this version are listed in the change log.
This new version is free for all customers of the professional edition. So don't hesitate to download and install it.
No Comments