HttpLogBrowser 4.62 released
A new small release of the HttpLogBrowser is available with the following new feature.
Ability to change the date time format in data grids
If you need to export the data grids in .csv files in order to import the data in another application you may prefer to have the date and time in ISO format rather than the default date and time format from the system regional settings. You can now customize that in the preferences. For example specify yyyy-MM-dd HH:mm:ss if you want to use the ISO date/time format.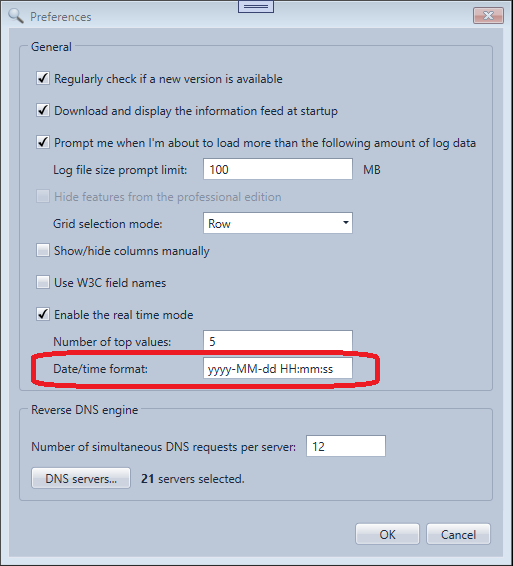 Bug fixes are listed in the change log.
No Comments