As MySQL and SQL Server databases can be accessed remotely through the network it's possible to allow other users to browse the content of a database that you are filling up with the professional edition of the application.
These users will not need the professional edition. The free edition will be enough if they don't need other features of the professional edition.
To do that they can use the Database button in the Profiles dialog box. This will open a dialog box with only the Save profile step of the log wizard locked in Custom database mode.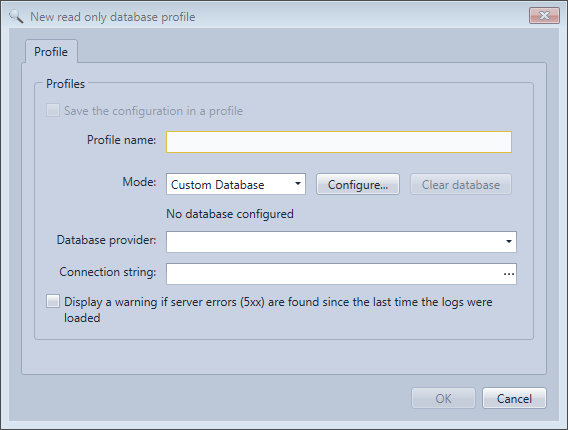 Then they just need to specify a name for the profile and provide the Database settings by clicking on the Configure button.
If you don't want that someone else writes by mistake in the database it is up to you to configure access permissions to give him only read access.
Once configured, browsing the logs in the database is done exactly as in standard database mode.
If needed it is also possible to publish favorite filters to users of the database.