Professional edition only!
Once you are happy with a specific filter that took you some time to build you can click on Add in the Favorites menu. You are then prompted to specify a name for the filter. Once done, click OK and the new filter is added in the favorites list.
If you need to use it later after some data has been loaded just click on the name in the menu. The filter is then automatically applied to the loaded data. Once the favorite filter has been applied you can continue to do modifications to the filter and once you are happy with the new result you can either click on Update %FilterName% if you want to replace the original filter or click Add again to save it in a new favorite filter.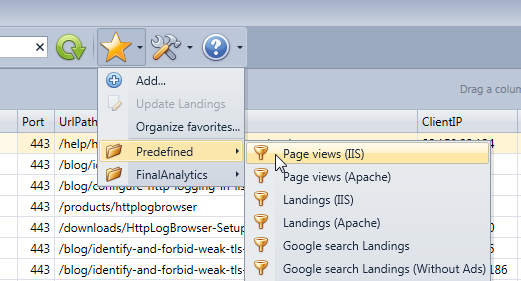 If you want to delete or rename a filter you can click on Organize favorites in the menu. This will display you a dialog box where you will be able to do these operations. You can even move down/up a favorites filter to order them as you which.