The first thing to do once the application has been launched is to select log files to analyze. To do that, open the Files menu or use the Start section of the Welcome screen and select for example the Files item to load a selection of log files with default settings.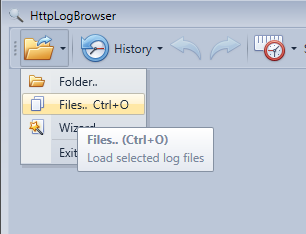 Then browse to the location of the log files. If you are on the IIS server (not recommended) the log files are usually at the following path:
C:\inetpub\logs\LogFiles with a sub folder for each web site.
Pick up a web site and select latest files in it and click OK.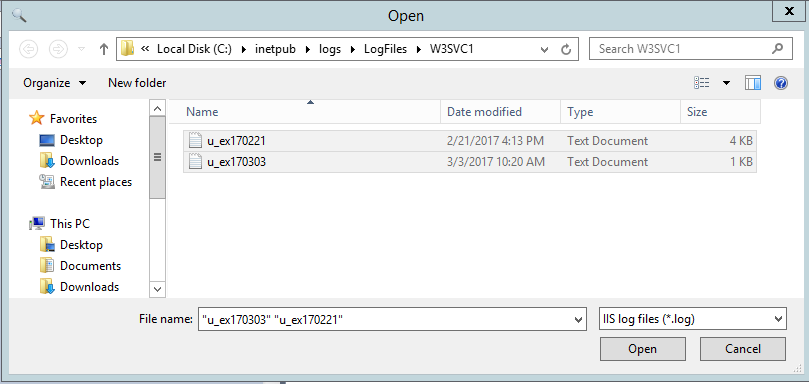 If you are trying to load too many log rows you will be prompted with the log limit dialog to avoid loading too much data.
The parsing of the files is then started and you should see a progress bar in the status bar. Once the process is done you should see all the log entries at the right and statistics at the left.
By default only the last week of logs is displayed. If your log files are older you may need to change the time frame.