The License dialog box can be displayed from the Tools menu. You can specify here a license key if you want to activate the Professional edition of the application.
You can also start the evaluation period of the Professional edition by selecting Try professional edition.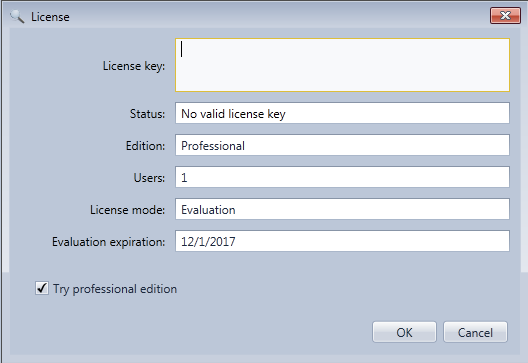 Once the evaluation period has expired you will also see a link to generate a free extended evaluation key for 30 additional days and a link to purchase the professional edition.