Professional edition only!
In every location in the user interface where a data grid is displayed you are allowed to export it if features of the professional edition have been activated.
That's the case for the Log rows grid and for data grids available in the Detailed time statistics and Detailed field statistics.
Once you have clicked on the Export button you are prompted to select a location where to store the file with the exported data.
In the Save as type selection box you can choose between the following formats:
•Comma separated values file (csv)
•Microsoft Excel spreadsheet (xls)
•Microsoft Excel spreadsheet (xlsx)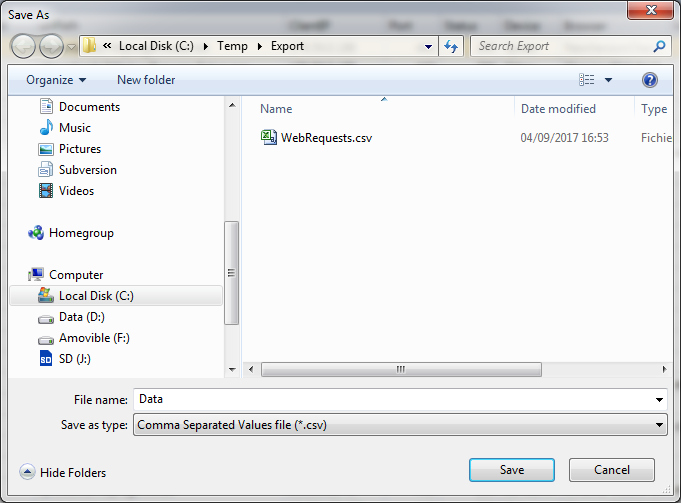 Once the export is done the exported file will be automatically displayed in the application associated with the selected format.