Tree statistics are only available for the UrlPath field or the FtpPath field for FTP sites.

Once enabled statistics are calculated for every folder, sub-folder and page and displayed as a tree allowing to quickly understand which section of the web site is more visited.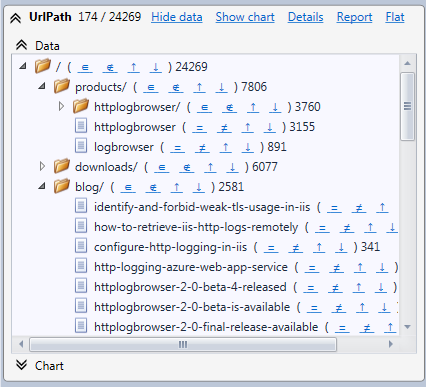 It is then very easy to click on a folder ∈ link to only see requests to this particular folder. This will generate a filter in the form UrlPath LIKE '/folder/%' You can also click on the ∉ link to display all request outside this specific folder.