You can select here which kind of web site files you are not interested to include in the analysis. By default all resource files are excluded: images, css and java scripts in order to only keep requests to pages.
You can also exclude some specific URLs if you have for example a web service on your web site that is not directly accessed by internet users.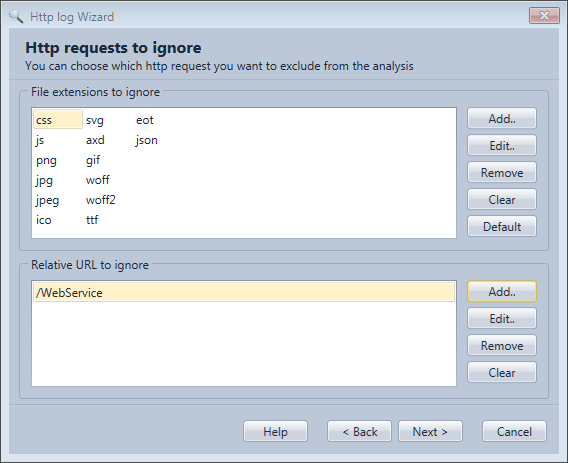 In a second configuration page you can also exclude client IP addresses or user agent strings. This is useful to load less data by excluding web requests done by monitoring bots that can fill up the logs with useless information.